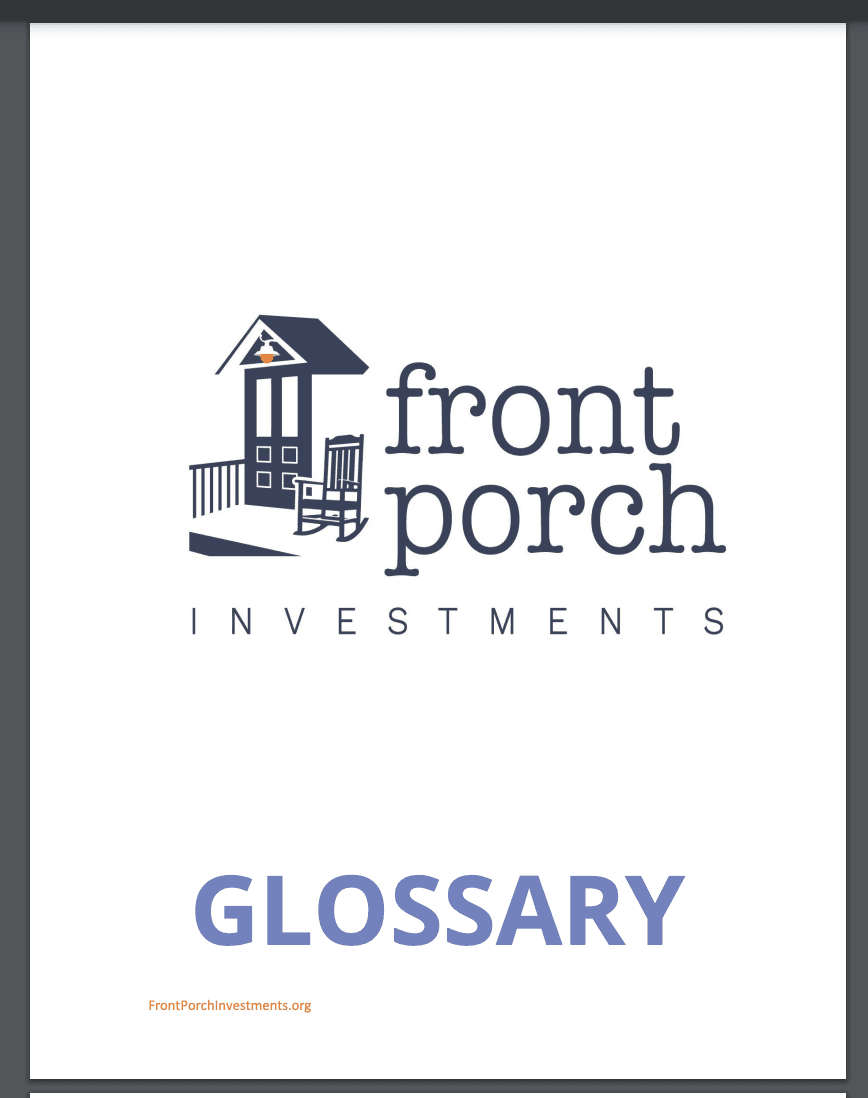 We value fostering a collaborative environment where transformative change happens. Part of that transformative change comes about when our community operates from a shared language, and a defined set of terms and words that inform our work. We are excited to share our Glossary of terms, phrases, and words that we've done our best to define. 
We know this glossary is not exhaustive, and we welcome your input if you spot something that should be included!
 
We've already covered the words and terms that fall in the A-M category!  Read those articles
Next up, the words and terms that fall in the N-P category!
Note: any acronyms used throughout this Glossary will be also defined alphabetically by the phrase or word's spelling (as opposed to alphabetically by the acronym).
Nebraska Affordable Housing Trust Fund (NAHTF) 
A resource to help increase the supply and quality of affordable housing in Nebraska and aims to serve the lowest income individuals for the longest period. Funds are distributed through a variety of programs. Annually, the Department of Economic Development distributes $10.3 million dollars across the state to support affordable housing for households earning under 120% AMI. Eligible applicants for NAHTF grants include local governments, non-profits, and public housing authorities. Applicants will typically partner with for-profit developers, builders, lenders, human service providers, and state or federal agencies. Eligible projects include homeowner rehabilitation, homebuyer (constructed, acquired and/or rehabilitated) and rental housing (constructed, acquired and/or rehabilitated).  
Naturally Occurring Affordable Housing (NOAH) 
Affordable rental units, in most markets, to households earning 60% AMI or less. There is some variation for cost-burdened markets, for households located in properties that are not supported by major public subsidies, and for associated regulatory agreements. 
Nebraska Investment Finance Authority (NIFA) 
A quasi-government agency in Nebraska that provides a broad range of financial resources for homeownership, rental housing, agriculture, manufacturing, medical and public development efforts. NIFA also provides technical assistance for activities related to these areas. 
Not In My Back Yard (NIMBY)
A person or neighborhood group that opposes low-income homes built near their own homes. 
Non-Congregate Shelter (NCS) 
A site that offers temporary shelter to individuals who have not been diagnosed with coronavirus but are considered at high-risk of serious complications should they contract the virus or are age-specific members of a community or population. 
Nonprofit Housing 
 This is developed by nonprofit corporations with a community board of directors and mission. Most housing developed by nonprofit housing developers is affordable with rents or prices below market-rate. Income generated from the housing is put back into the mission of the organization, rather than being distributed to stockholders or individual investors as would be the case in for-profit housing. 
Nonprofit Housing Developer 
A nonprofit organization with a mission that involves the creation, preservation, renovation, operation, or maintenance of affordable housing. 
Omaha Housing Authority (OHA) (see public housing authorities) 
Person First Language 
A term that refers to someone as a person with a disability instead of a disabled person, or a person with autism, versus an autistic person. When speaking to or about individuals, always use the language they personally use and prefer (see Identity First Language).  
Public Housing Authorities 
A local government agency (or agencies) that is authorized to manage housing for very low and extremely low-income households, either as public housing, through Section 8 vouchers, or with other types of affordable housing. Generally, households pay no more than 30% of their income for rent and the remainder is subsidized by the Federal government through HUD.  
Point In Time Count (PIT) 
This is a count of sheltered and unsheltered people experiencing homelessness on a single night in January. HUD requires that Continuums of Care conduct an annual count of people experiencing homelessness who are sheltered in emergency shelter, transitional housing, and Safe Havens on a single night.  
POC 
People of Color, a term commonly used to refer to individuals who are not of European descent. (See also BIPOC) 
Permanent Supportive Housing (PSH) 
This is permanent housing in which housing assistance (e.g., long-term leasing or rental assistance) and supportive services are provided to assist households who are chronically homeless. 
Planning 
This is when the government – city, state, or federal – gets involved in the physical development of a city or region. Governments use various tools to plan – laws and regulations, but also tax incentives and other subsidies that shape the ways that cities look, and, to a lesser extent, who lives there. 
Preservation (of housing)  
An effort to keep the existing housing stock in a certain area. This may involve incentive programs to salvage lower quality (but still viable) housing stock.  
Public Housing Authority  
A  local agency that receives money from HUD to manage public housing and administer section 8 programs. There are more than 3000 housing authorities across the country.  
~

Note: We value learning at Front Porch Investments and prioritize opportunities to continue our learning path. We will update this Glossary as we expand our awareness and seek to be as inclusive as possible! On that note, what did we miss? Email us at FrontPorch@OmahaFoundation.org to let us know what terms, words, or concepts we need to add to our Glossary! 
To read the other segments of our Glossary, visit the Words Matter series.