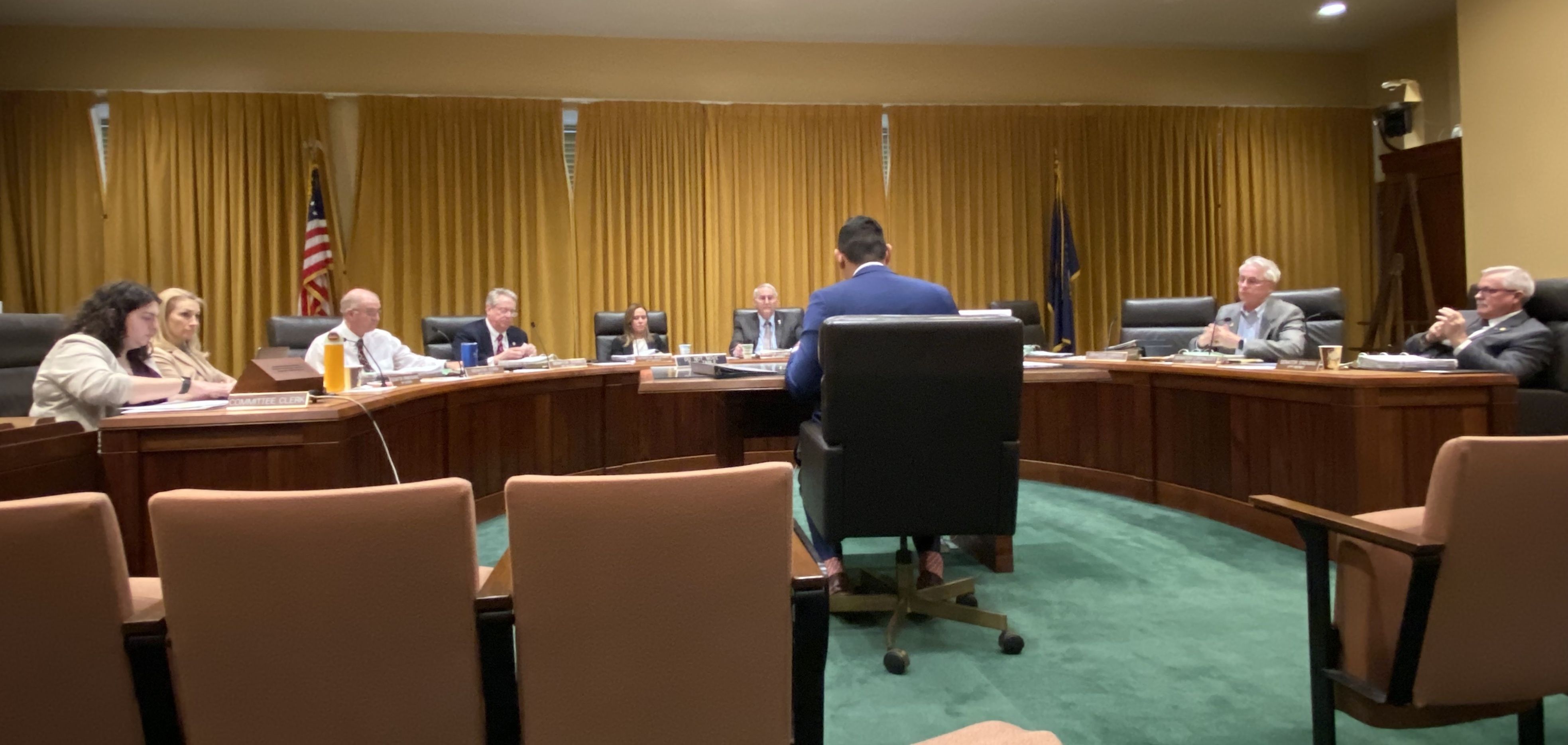 "These investments will accelerate the creation of more affordable housing and more workforce housing across Nebraska at a time when we desperately need it. The stakes cannot be overstated." -Nebraska State Senator Tony Vargas
In response to the current housing crisis, the Appropriations Committee of the Nebraska Legislature heard five bills on March 8th that would appropriate funds to expand the state's ability to produce affordable housing. Supporters representing for-profit and non-profit housing developers, multiple Chambers of Commerce, banking associations, municipalities, philanthropy, and a variety of nonprofits appeared in person and provided written comments in support of these bills.
Rapidly increasing home sales and rental prices and issues with the quality and quantity of available housing have become a barrier to job growth, community development, talent attraction and retention, and quality of life and many testifiers spoke to the economic implications of Nebraska's current housing shortage. "A recent survey by the State Chamber identified lack of housing as the number one barrier to community growth. Housing is desperately needed to attract and retain employees," said Ryan Parker, CEO of a family-owned southeast Nebraska brick manufacturing firm speaking on behalf of the State Chamber. Laura McAloon, City Attorney in Grand Island shared similar sentiments about the need for more housing to support job growth. "Grand Island employers large and small are struggling to fill the 10,000 vacant jobs we have," she said. "We can't provide housing for the potential employees for those jobs."
Media outlets reporting on the day of hearings include the Nebraska Examiner, KPVI via the Omaha World Herald, and the Unicameral Update.
LB504 & LB741 would each appropriate $100M from the General Fund and Cash Reserve for the Rural Workforce Housing Fund and the Nebraska Affordable Housing Trust Fund, doubling the program capacity for the next biennium to rapidly accelerate housing production.
LB801 would appropriate $200M from the General Fund and Cash Reserve for the Middle-Income Workforce Fund and the Affordable Housing Trust Fund. These bills are designed to build the capacity and effectiveness of these existing housing programs, and to accelerate development of more affordable housing across Nebraska.
LB786 and LB789 would each appropriate $100M from the General Fund to DED to contract with NIFA to develop more affordable housing.
Testifiers spoke to the impact of these housing programs to incentivize affordable housing where it might not otherwise be built. Fred Hoppe of Hoppe Development said of one small housing development his company is building, "We simply wouldn't be building in this community if not for the Rural Workforce Housing Grant." Similarly, Alec Gorynski, President and CEO of the Lincoln Community Foundation who testified on behalf of the Lincoln Chamber of Commerce, told the story of a private Lincoln-area developer that integrated affordable units into what would have otherwise been an exclusively market-rate project because of the funding available through a state affordable housing funding program.
Testifying to the importance of public private partnerships in resourcing the housing ecosystem, Eva Roberts, Director of Policy and Strategy for Front Porch Investments shared that Front Porch has and continues to provide financing to projects that also receive funding from the housing development programs under discussion. "We look forward to continuing to partner with the state to leverage public resources with private and philanthropic support," she said, "to support Nebraska's competitiveness, community wellbeing, economic opportunity and our collective ability to enjoy The Good Life."
Existing programs designed to spur affordable housing development
Referenced in the summaries above, the Department of Economic Development operates several programs designed to increase the supply of affordable housing across the state. These housing programs include:
Affordable Housing Trust Fund: Provides grants for the development of safe, decent, and affordable housing. Since its inception, the Trust Fund has helped communities across Nebraska build more than 6,500 affordable units. The funds impact every community in our state; the statute requires that at least 30% of Trust Fund dollars are directed to each of Nebraska's three congressional districts.
Rural Workforce Housing Fund: Helps finance quality, affordable workforce housing in counties of less than 100,000 people. Since its creation in 2018, the Rural Workforce Housing Program has created more than 600 housing units in nearly two dozen communities across the state.
Middle Income Workforce Housing Fund: Provides grants to nonprofits for investments into workforce housing in older neighborhoods and areas with high minority populations within parts of Douglas, Lancaster, and Sarpy counties.
Qualified Census Tract Affordable Housing Program: These one-time funds supported construction and rehabilitation of affordable housing units and preparation of land parcels for future affordable housing developments in Qualified Census Tracts in Omaha and Lincoln.
In addition, the Nebraska Investment Finance Authority (NIFA) operates funding programs to finance the construction of affordable housing through loans and tax credits.
Additional information about housing needs assessments and action plans across Nebraska
As a result of LB866, passed in the 2020 legislative session, cities across Nebraska are developing housing needs assessments and action plans, helping to galvanize stakeholders and drive local action.
The housing crisis is statewide and warrants a statewide solution:
City of Omaha Housing Affordability Action Plan
City of Lincoln Affordable Housing Coordinated Action Plan
City of Bellevue Housing Affordability Action Plan: Draft considered by the Bellevue Planning Commission on 12/15/2022 | 2021 Report from Bellevue
City of Grand Island (see page seven of the agenda document) | 2021 Housing Study
City of Kearney 2021 Affordable Housing Report
City of Fremont 2021 Affordable Housing Report
City of Hastings 2021 Affordable Housing Report
For more information about Front Porch Investments' advocacy and policy work, please sign up for our email newsletter and explore our Get Involved / Advocacy page.
* A special thank you to Ryan McKeever for the research for this article.