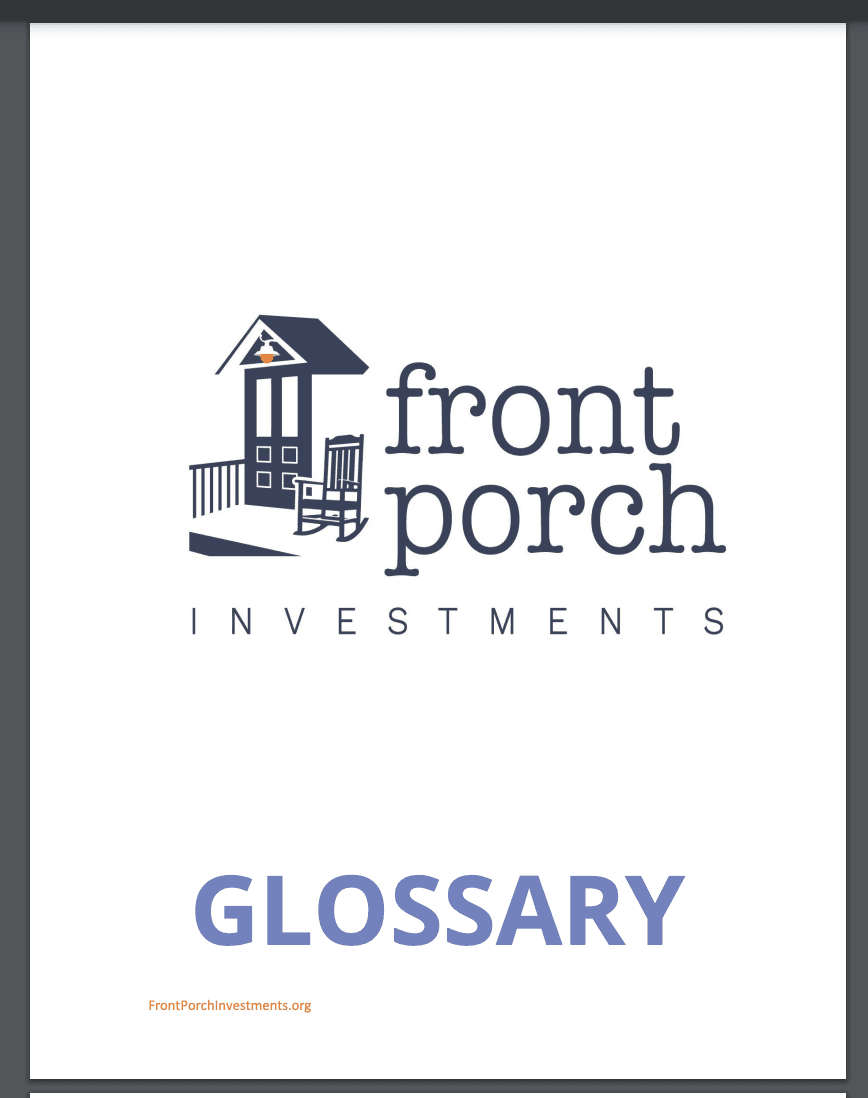 We value fostering a collaborative environment where transformative change happens. Part of that transformative change comes about when our community operates from a shared language, and a defined set of terms and words that inform our work. We are excited to share our Glossary of terms, phrases, and words that we've done our best to define. 
We know this glossary is not exhaustive, and we welcome your input if you spot something that should be included!
 
We've already covered the words and terms that fall in the A-D category!  Read those articles
Next up, the words and terms that fall in the E-H category!
Note: any acronyms used throughout this Glossary will be also defined alphabetically by the phrase or word's spelling (as opposed to alphabetically by the acronym) 
Emergency Housing Voucher (EHV) 
Provided by local Housing Authorities to assist households who are homeless, at-risk of homelessness, fleeing, or attempting to flee, domestic violence, dating violence, sexual assault, stalking, or human trafficking, or were recently homeless or have a high risk of housing instability. The households these vouchers serve are decided upon between the local Housing Authority and Continuum of Care, based on discussion with community partners and regulations put in place by HUD.  
The Emergency Housing Voucher (EHV) program is available through the American Rescue Plan Act (ARPA) and is the first-ever special purpose voucher program within HUD to address homelessness not specific to veterans. 
Emergency Shelter (ES) 
A facility intended to provide temporary shelter for households experiencing homelessness in general or for specific populations of households experiencing homelessness. They also do not require the occupants to sign leases or occupancy agreements.  
Emergency Solutions Grants (ESG) 
This program provides federal funding to engage homeless households living on the street, improve the number and quality of emergency shelters, help operate emergency shelters, provide essential services to shelter guests, rapidly rehouse households experiencing homelessness, and prevent households from experiencing homelessness.  
Expired-Use Affordable Housing  
Designated housing that are statutorily bound to be rented at specific affordability levels for a set period, for which that period has expired. Once the affordability period has expired, owners can convert their properties to market-rate units. Some states require longer affordability restrictions, and some LIHTC developments have local financing that comes with longer use restrictions. (see also Low Income Housing Tax Credits and Community Development Block Grant) 
Homeless Management Information System (HMIS) 
A computerized data collection application designed to capture individual information over time on the characteristics of service needs of men, women, and children experiencing homelessness, while also protecting confidentiality. It is designed to aggregate data to generate an unduplicated count of  individuals served within a community's system of homeless services. An HMIS may also cover a statewide or regional area and include several CoCs. HMIS can provide data on client characteristics and service utilization.  
Homelessness Prevention 
Activities and programs designed to prevent an individual or family from experiencing housing instability or homelessness, moving into an emergency shelter, or living in a public or private place not meant for human habitation. 
Homelessness System 
The organizations and volunteers in a community that focus on the immediate and long-term needs of households who are at risk of becoming homeless, for any reason, and those who are currently experiencing homelessness.  
Homestead Exemption 
This provides qualified homeowners with a measure of property tax relief. Qualified homeowners can get up to 100% relief in their property taxes. Eligibility includes seniors (above 65 years), and disabled individuals, with restrictions related to their home and income. Veterans with 100% service-related disabilities or their widows or widowers qualify for full exemption regardless of their income/ home value.  
Housing Choice Voucher / Section 8 Program 
A federal rent-subsidy program under Section 8 of the U.S. Housing Act, which issues rent vouchers to eligible households. The voucher payment subsidizes the difference between the gross rent and the tenant's contribution of 30% of adjusted income, (or 10% of gross income, whichever is greater). Since housing assistance is provided on behalf of the family or individual, participants can find their own housing, including single-family homes, townhouses, and apartments. 
Housing Inventory Count (HIC) 
An annual inventory of a CoCs emergency shelter, transitional housing, safe havens, rapid re-housing, and permanent supportive housing resources for persons who are homeless in a CoC. The HIC includes both HUD and non-HUD funded shelter and housing resources. (see also Point in Time) 
Housing Stock 
The number of existing housing units based on data compiled by the U.S. Census Bureau and referable to the same point or period in time. Housing stock is the total number of residential dwelling units in a market, both renter- and owner-occupied, at all price ranges. 
 
HUD (see definition for U.S. Department of Housing and Urban Development) 
HUD Income Categories   
Low Income: less than 60% of AMI 
Moderate Income: 60% to 80% of AMI 
Medium Income: 80% to 120% of AMI (often called workforce) 
Middle Income: 120% to 250% of AMI 
High Income: 250% of AMI or more 
~

Note: We value learning at Front Porch Investments and prioritize opportunities to continue our learning path. We will update this Glossary as we expand our awareness and seek to be as inclusive as possible! On that note, what did we miss? Email us at FrontPorch@OmahaFoundation.org to let us know what terms, words, or concepts we need to add to our Glossary! 
To read the other segments of our Glossary, visit the Words Matter series.